Do your Postmatic emails suffer from decapitation issues?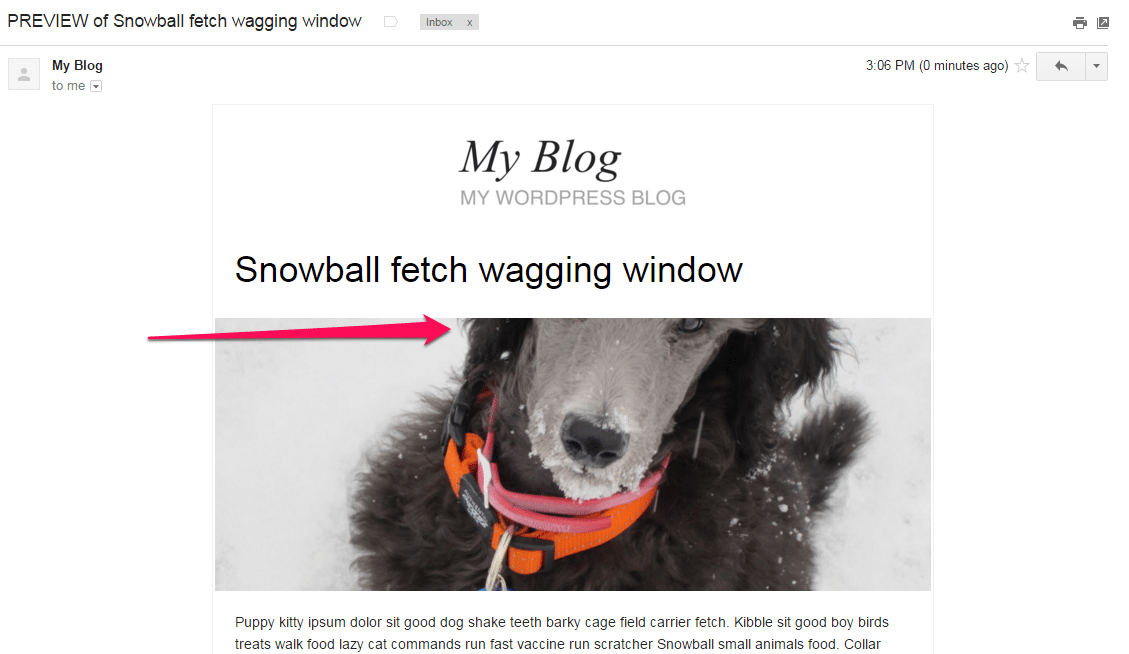 What we're referring to is when your featured image falls victim to wonky cropping – heads go missing, mountaintops vanish – you get the picture (well, you really don't). Automatic cropping of featured images can be less than intelligent in WordPress. This especially affects the letterbox-proportion images used in Postmatic templates.
We found a nifty little plugin that takes care of this problem – it's called My Eyes Are Up Here. You can find it in the WordPress repo (and it's free!).
Install the plugin as described in the Codex and you can get right to work.
Compose a new post and scroll down to the Featured Image section. Click on Set Featured Image.
Choose your desired image from your media library or upload a new one – click on it to select it and view its Attachment Details.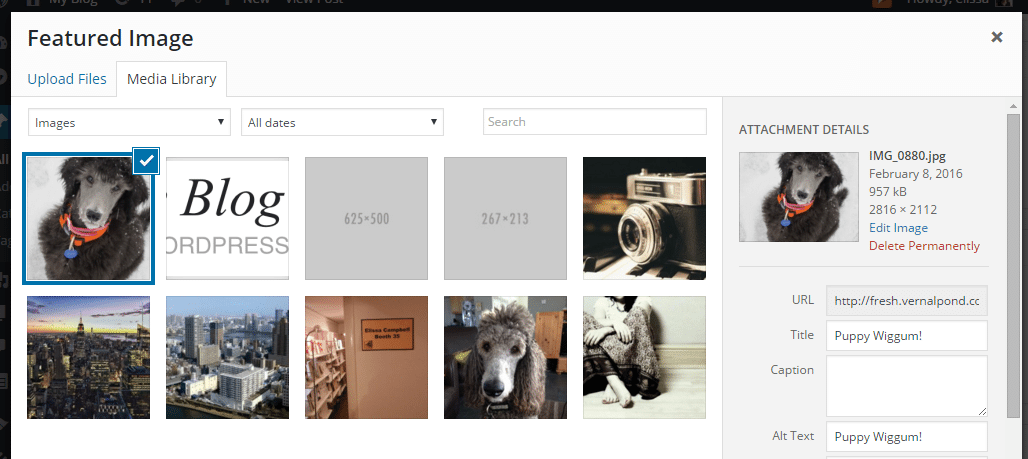 In the Attachment Details, scroll down to the Face detection section. Click on the Detect faces button. In our tests the plugin does a fantastic job figuring out where faces are, and not chopping off heads.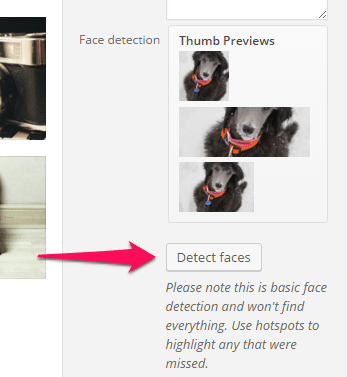 If you get a No faces were found message, just ignore it. Click on the Add hotspots button. This plugin can be used on any image, not just those with people in them – don't worry about the mention of faces. It's great for food blogs, book blogs, or anywhere you want to identify key areas of a image that should always be present in all thumbnail versions.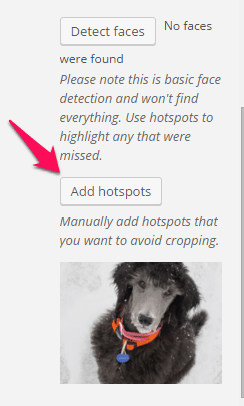 Click on the image to highlight the spot(s) on the image that you definitely do not want to have cropped out. When you're done, click on the Finish adding hotspots button.
When your hotspots have finished saving, click on the Set featured image button. That's it. Your image is set and ready for publishing.
Shout out to the authors of this great plugin. It's a huge asset to any WordPress site.