Meet Postmatic
We're a tiny startup from Vermont focused on reinventing engagement in WordPress. We started Postmatic in 2014 after a decade of creating WordPress sites for non-profits, news organizations, and publishers. Building a product seemed like a fun adventure. Here we are.
Friends & Contributors
Postmatic wouldn't be here without the hard work and care of these fine people.
Ankur Kalra
When we began developing Postmatic in 2014 we were in the weeds. In stepped Ankur and Hop Services to help with our product planning, strategy, and general reality checks.
Ankur is a strategist, developer, and all around kind hearted guy. He also built our api, rails servers, and helped us plan for the future. He still tells us when we are being dumb to this very day. Really we couldn't do this without him.
Danny Brown
A blogger's blogger and the best user any WordPress startup could hope for. Despite his own site, he is a whole lot more than just a father, husband, and writer.
Danny has supported us as our #1 advocate since our earliest beta. He's also shaped our product development and been our go-to guy with new ideas.
Josh Pollock & Caldera Labs
Josh is the head developer of what we like to call our smallest plugin with the biggest potential: Epoch. Josh helped dream it up, shake it down, and make it happen.
Looking for custom WordPress plugin development? Look no further than Caldera Labs.
Our Products & Technologies
All of our software is open source and released under the GPL. Our plugins can be found on the WordPress repository and Github.
Crowd Control
Comment moderation is a drag. Have your users lend a hand by flagging offensive comments and scrubbing your site clean.
Crowd Control gives your users the ability to report comments as inappropriate with a single click. If a comment gets flagged multiple times it'll be removed from the post and marked as pending moderation. We'll even send you an email to let you know. Now you can still go away on vacation and rest assured the trolls won't overrun your site.   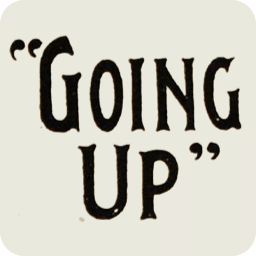 Elevated Comments
Comments can be the best part of a post. So why are they always buried?
Elevated Comments uses language analysis and machine learning to identify the most relevant and thoughtful comment on each of your posts. The comment is then automatically inserted near the top of the post as a simple sidebar pull quote.   