I come from an immigrant family. Most of us do.
My father immigrated from Quebec with his parents and 6 brothers and sisters in the 1940s. They were looking for better farm land and economic opportunity. The Lemieux's settled in Vermont, later spreading out through New England, and within a generation were successful Americans. They built businesses, raised families, and contribute to our collective endeavour with an incredible amount of tenacity and innovative thinking. And potatoes. They all still grow potatoes.
I guess this makes me a first-generation American. My wife shares a similar story albeit one generation removed. Her great grandfather left Italy as a teenager aboard a ship bound for America. It embarked for Argentina (South America darnit!) where he learned to farm and later in life landed at Ellis Island with his Argentinian wife, children, and a dozen farm workers he couldn't bare to leave behind.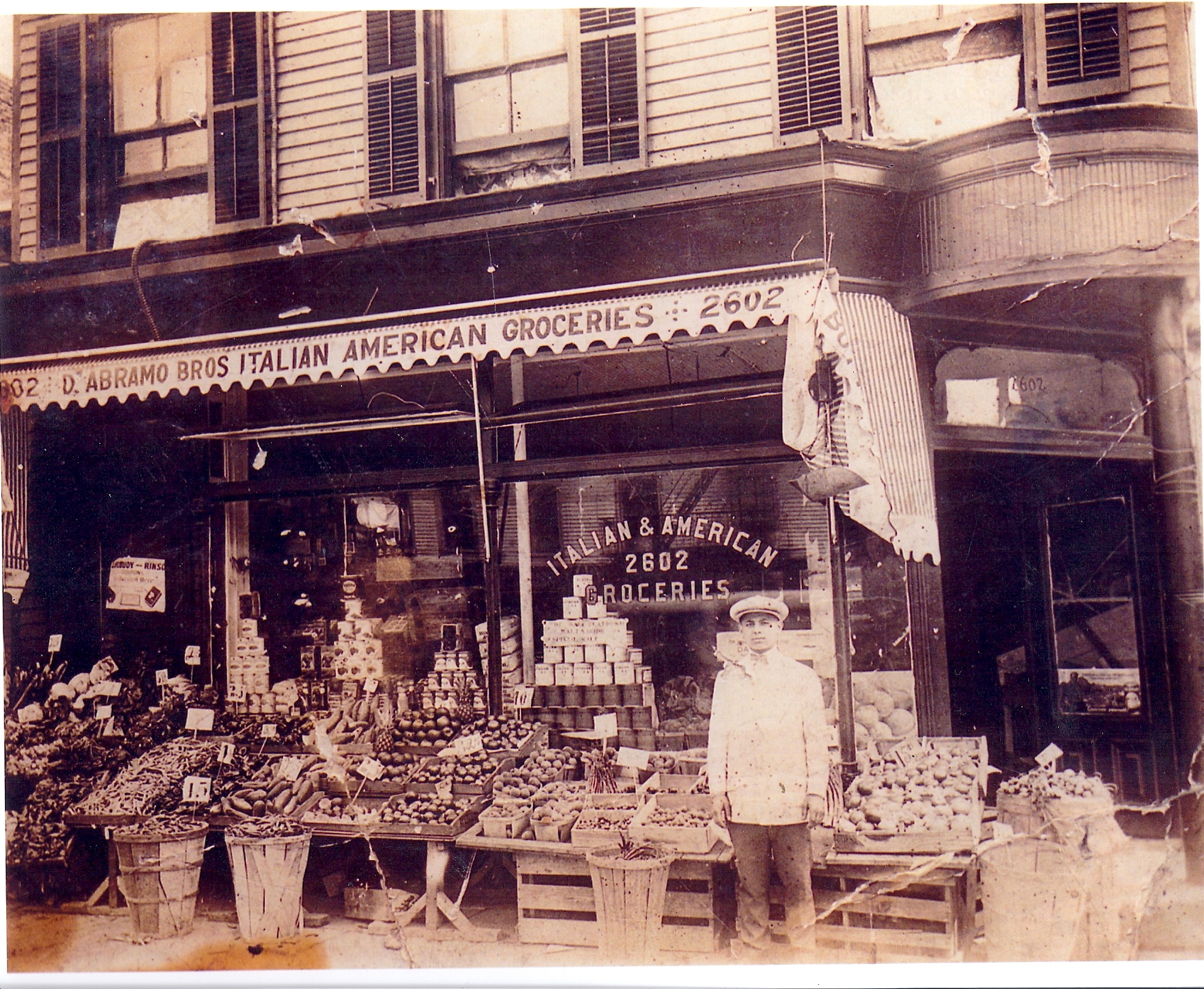 Although I am a citizen, the new American war against immigrants still bothers me. It does so because I am a citizen. My family and millions like it have been offered the promise of America. It is our duty to offer the same to others – especially those who are leaving their countries for more important reasons than potatoes not growing well in rocky Canadian soil.
But here is the thing: significant parts of my and my wife's families are anti-immigration. And it's not just the younger generations. It's the immigrants themselves.
How did we get here?
Let's talk about the press.
The immigrants in my family that want to see the likes of themselves deported are mostly retired. Having grown up rural and poor they didn't have a lot of prospects for education and reading isn't something they do for pleasure. They spend a lot of time watching cable news. The critiques of Americans existing within their news bubbles completely apply.
They have been convinced the terrorists are running rampant and that the immigrants are stealing jobs, murdering, and destroying their country. This couldn't be further from reality. Regardless, they live in fear and make decisions from that place.
"Free media access to a transparent government is obviously of crucial national interest."
– Dean Baquet, the executive editor of The New York Times
The current administration understands the power here. The president rose to fame as a television personality. His senior advisor did the same through incendiary online publishing and talk radio. They came to power on a wave of deceit and untruths they will openly admit. But that doesn't matter, because it works. They know how to use the press as a tool and likewise they fear the free press as a democratic force established by the first amendment in order to impose transparency, and thus accountability in government.
We are only one month into the presidency and the white house has brazenly declared the free press as the enemy of the people and begun to discredit journalists and established news organizations with the highest journalistic standards in the world. As I write – the New York Times, Los Angeles Times, CNN, and the BBC (of all things) were just denied entry to a presidential press briefing in favor of the more conservative and less challenging Breitbart News and One America News Network.
Challenges ahead for journalists
The White House has made it clear they will take unprecedented steps to stifle the free press and control the media. These aren't the actions of a government that values transparency and democratic ideals.
We have a respect for the press, when it comes to the government. That is something you can't ban an entity from. Conservative, liberal, or otherwise – that is what makes a democracy a democracy. Versus a dictatorship.
– Sean Spicer, White House Press Secretary, 2016.
The duration of the current administration will present a challenge for the free press and the first amendment.
How you can support a free press
There are a number of ways you can support a healthy and vibrant press. If you are a geek, consider donating to the Electronic Frontier Foundation. If you enjoy a paper with your coffee now is a great time to subscribe to your paper of choice.
Here is what we are doing: Postmatic Press

At Postmatic we build upon a great collective endeavor: WordPress. It is the largest initiative to decentralize publishing the world has ever seen. It is free. It is open-source (tinker-friendly). Nobody owns it. It's absolutely enormous.
It's hard to know just how many of the 15.8 million WordPress websites are for news organizations and journalists but you can get a feel for it by knowing that CNN, Time, Chicago Sun-Time, and the New York Times all use WordPress.
And then there are fantastic initiatives like Largo which seek to make WordPress as easy to use for community-based news organizations. It's like a newspaper in a box.
Postmatic makes it easy for published content to move beyond the web and into inboxes. We also do the reverse: we take conversations out of inboxes and put them back on the web. We are in the business of helping ideas move more freely to reach more people.
Today we are announcing a new initiative to support the free press, the exchange of ideas, and democratization of publishing: Postmatic Press.
Free WordPress Services for a Free Press
We're taking everything we have: content delivery, engagement, and community tools and offering them for free to community-based, investigative, and adversarial journalists. We think this is that important.
Over the next few months we'll be offering free consultations, installations, and email delivery services to thousands of voices around the country. If you are one of them you can sign up right here.
Journalists: Apply for Postmatic Press
Volunteers needed
If you are an advanced WordPress user and want to join us we'd love to have your help. We have the technology but may need an extra hand. Join us.
Find out more about Postmatic Press, and share your ideas in the comments.