There have been a lot of nice features in Postmatic 1.4.3-1.4.4 and Epoch 1.0.2-1.0.4 that you might not know about. Here's a quick recap.
Let's start with Postmatic's new features:
A nice update for Jetpack sharing
We've done a lot of work to make the Jetpack icon-only mode render nicely in new post notifications. Here they are in all their glory:

Between Jetpack (free) and Social Warfare (premium) there is now a colorful social sharing solution for everyone. The icons look great on desktop and in mobile email clients that support mobile-specific css. In mobile email clients that do not support background scaling the non-retina versions will display and look a little less than awesome. Sorry.
Subscription Language Customization
You can now configure the Participate in this conversation via email language that is located under the comment form. Here's an example of the form with the default language: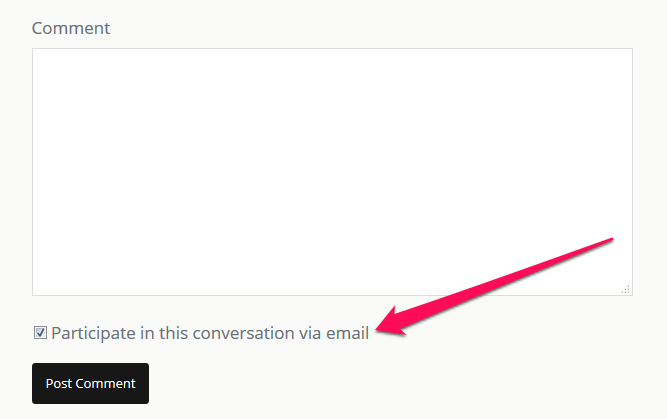 To change the content of this text, go to Settings > Postmatic in your WordPress dashboard. Click on the Options tab. Scroll down until you see Comment form opt-in text.


Change the text to whatever you like, then scroll down and click on the Save Changes button. Your comments form will now show the updated language.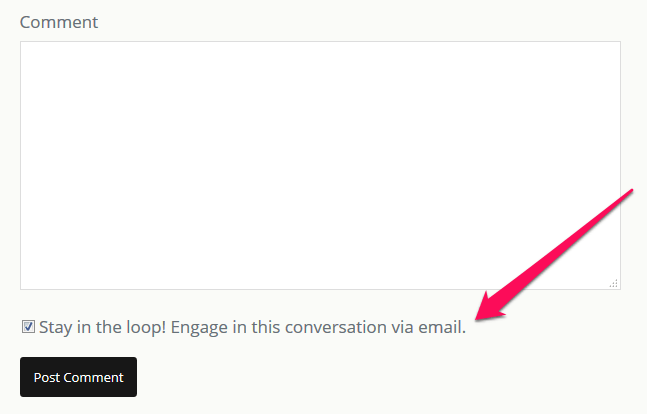 Simplified Subscription Emails
The language in our subscription emails has been streamlined, which makes the confirmation process much clearer. We moved all of the disclaimer language to the individual comment templates – where it really matters. This makes getting new subscribers in the door even easier.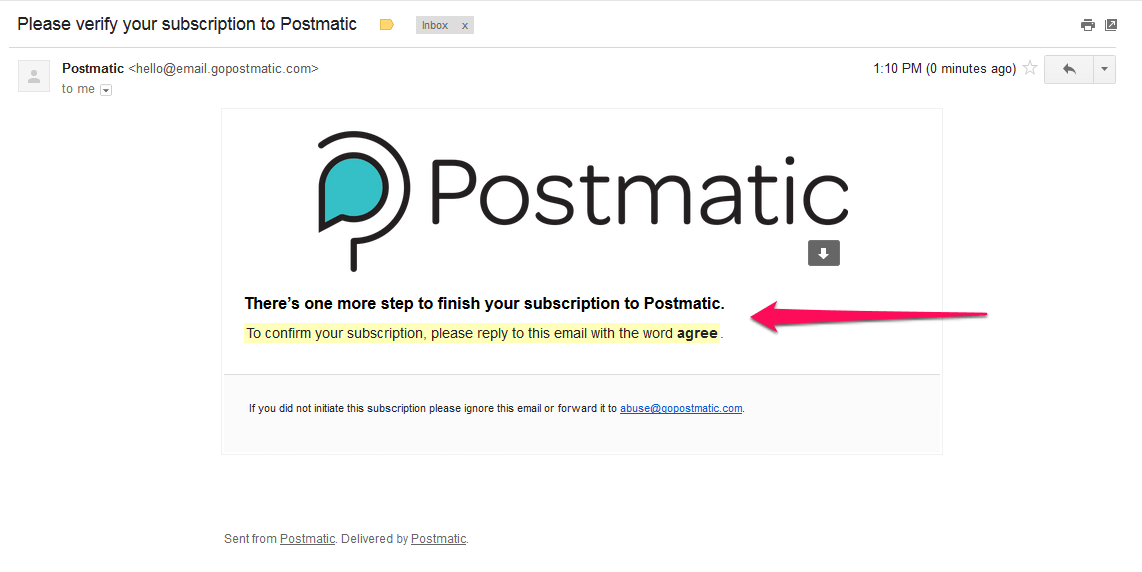 Other changes to Postmatic:
We've made it more obvious to reply to an email to leave your reply.
The end-of-post optin trigger now triggers at the actual end of post instead of at the bottom of the page.
We added support for Easy Social Share Buttons. Increase engagement by adding buttons to share your blog posts on Facebook, Twitter, Google+, Pinterest, and email.
---
What's new in Epoch?
Post Author Comment Styling
We've added special styling for comments left by the blog post author. As you can see in the example below, the comment left by Jason is enclosed in a grey box because he is the author of the post.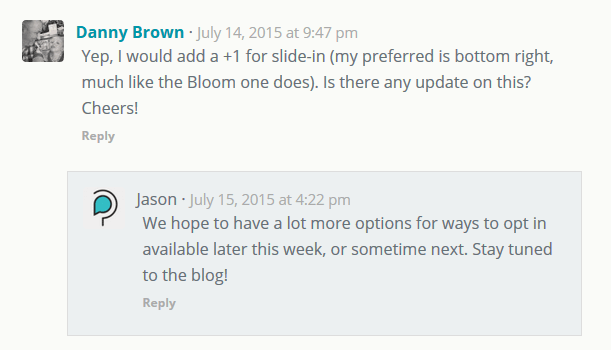 Added Support for Simple Comment Editing
We now support Simple Comment Editing, a plugin with which one can give users the ability to edit and/or delete their comments within 5 minutes of posting. It's fantastic and kind of magical.
Better notifications of comments in moderation
New in Epoch 1.0.4 are improved notifications of when your comment is being held for moderation. Moderated comments are grayed out and a special status icon lets you know in a glance.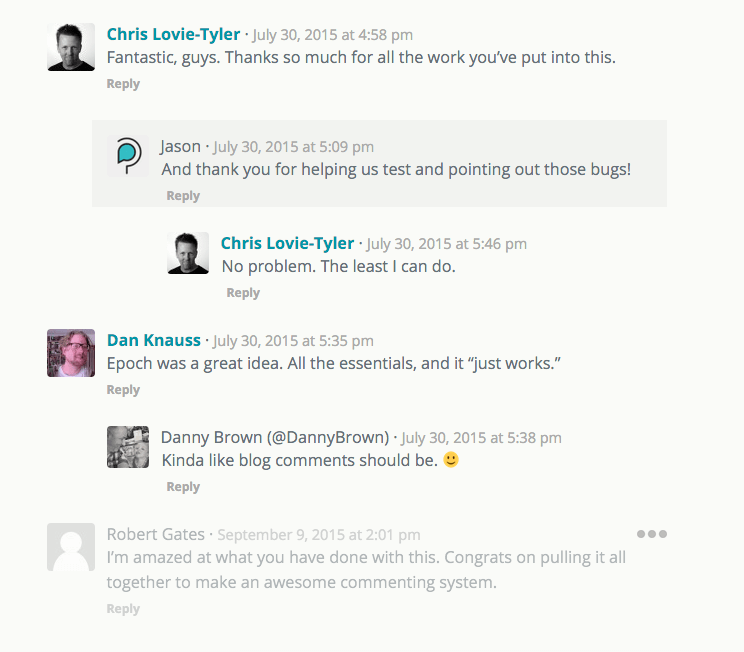 ---
Work is coming along nicely on version 2.0 and on our next plugin: Postmatic Social. Stay tuned!