When we released our Disqus-alternative Epoch earlier this year we received lots of positive feedback about one simple feature: how it automatically adapts to take on your brand and theme.
Unlike other commenting plugins, Epoch fits right in. It'll use the same fonts, colors, and form styles as the rest of your site. The effect is a comment area which looks like it belongs to you. Which in turn gives your users confidence that their data is not being sold down the river.
Here's a visual comparison of Livefyre, Disqus, and Epoch on the same blog: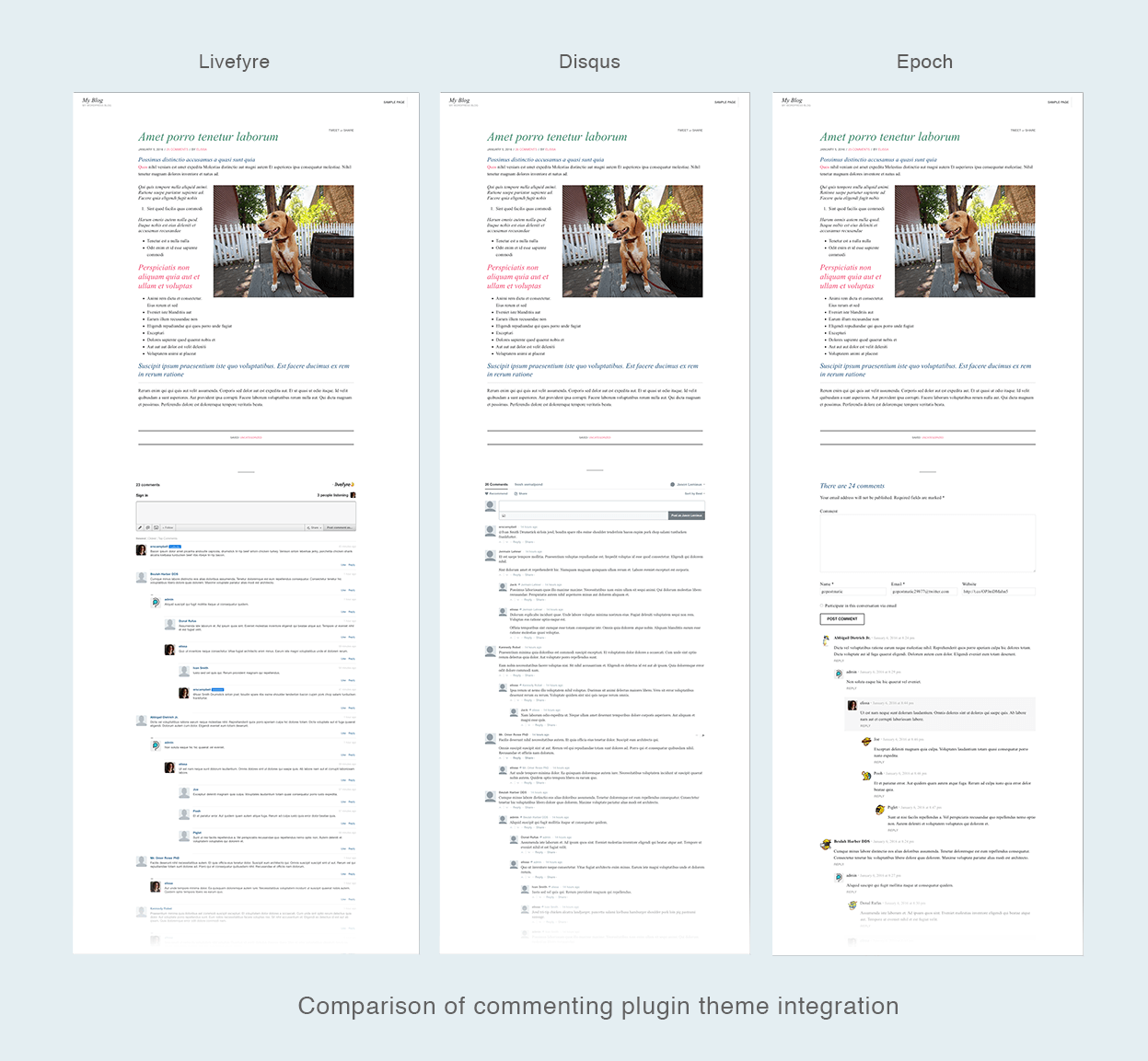 Note the typography, line spacing, and colors in the comment area above.
In Postmatic 2.0 we're taking the same approach with your email template
Auto-adapting styles, colors, and fonts that bring your theme to their inbox
We've just wrapped up work on a tricky bit of tech which analyzes your active theme, extracts your fonts and colors, and applies them to all of your Postmatic email templates. It even keeps google web fonts in place (in email clients that support such madness).
The end result is a tiny little bit of your theme delivered along with your content, right into the inbox of your subscribers. It takes the branding of your WordPress email up a whole new notch.
Here's a comparison of a post sent with Jetpack vs Postmatic 1 vs Postmatic 2. The post which was sent is actually what you see in the screenshots at the top of this post.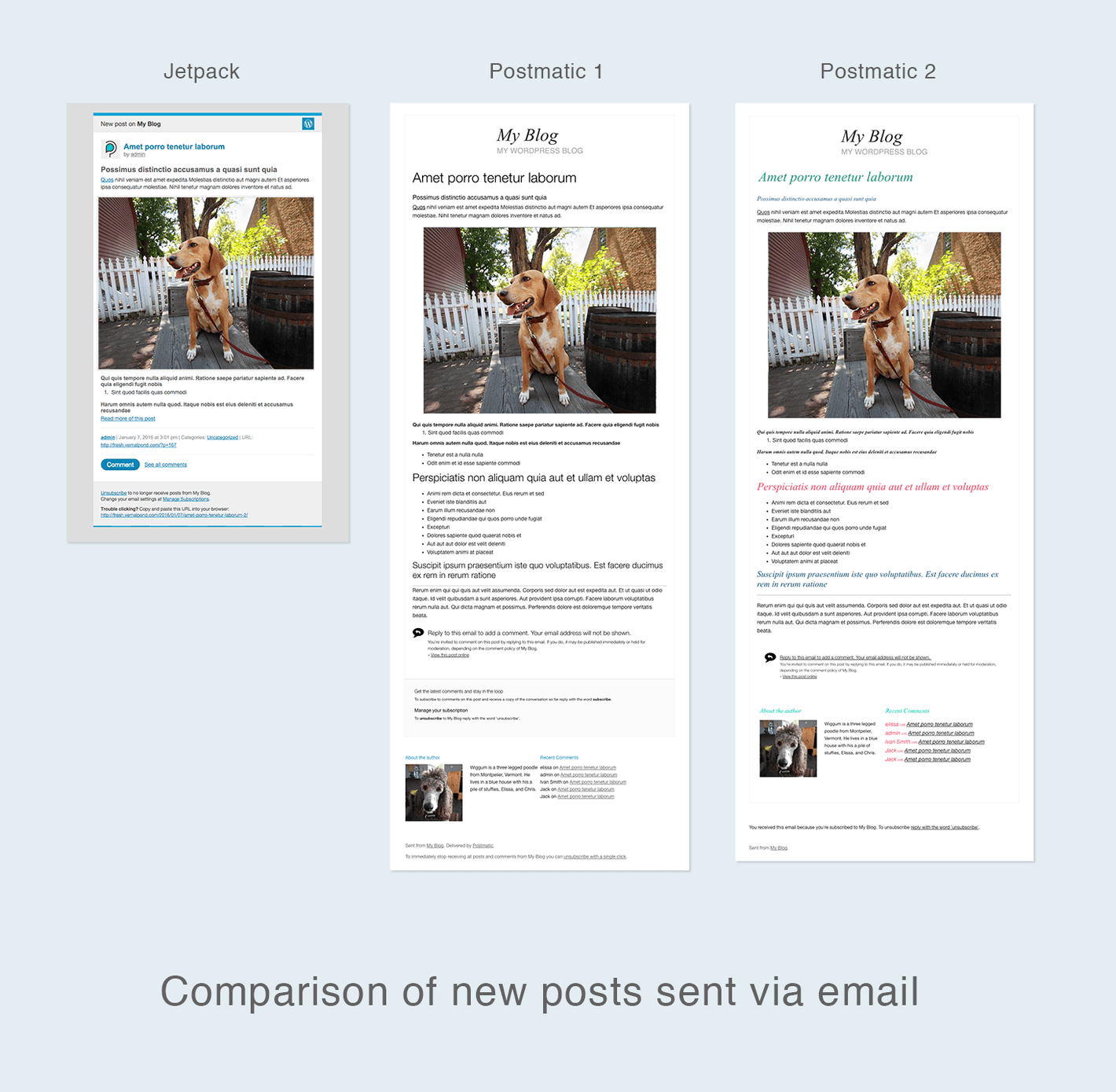 As you can see in the above the big differences are in the typeface and colors used. These match the active theme of the site from which the post originates. It's a nice touch and we hope you enjoy it.
The next step with this technology is to extend it so that we can discern colors which are light from those which are dark. That will open it up for automatically styled buttons, backgrounds, and fancy things like block quotes. Maybe in 2.2.
About that release date….
We began Alpha testing yesterday and expect to roll out to the larger beta crowd come Monday at the latest. Maybe even sooner. No release date to announce yet. If you wanted to help beta test and have not heard from us yet please get in touch.